Drives the speed of innovations, ignites the ideas with passion, and advances all the way in the journey of pursuing dream
As a provider for global automotive parts, Zhejiang Shuangliang Automobile Parts Co., Ltd (DKK) was founded in Wenzhou city in 1993, now the factory is based in Lishui city, Zhejiang Province, covering more than 30,000㎡ with the basic concept of "People Oriented, Technology Drives, Sustainable Management, Contribute to Society", strictly implement IATF16949, ISO14001, ISO45001 Automotive Quality Management Systems. DKK products are mainly Electric Fuel Pump and Air Flow Sensor, to provide comprehensive product solutions for the global customers, and well-reputed in many regions including Europe, America, Asia and Southeast Asia. Along the way, DKK strives to provide service that is in a class by itself and enhance brand vitality with reliable quality.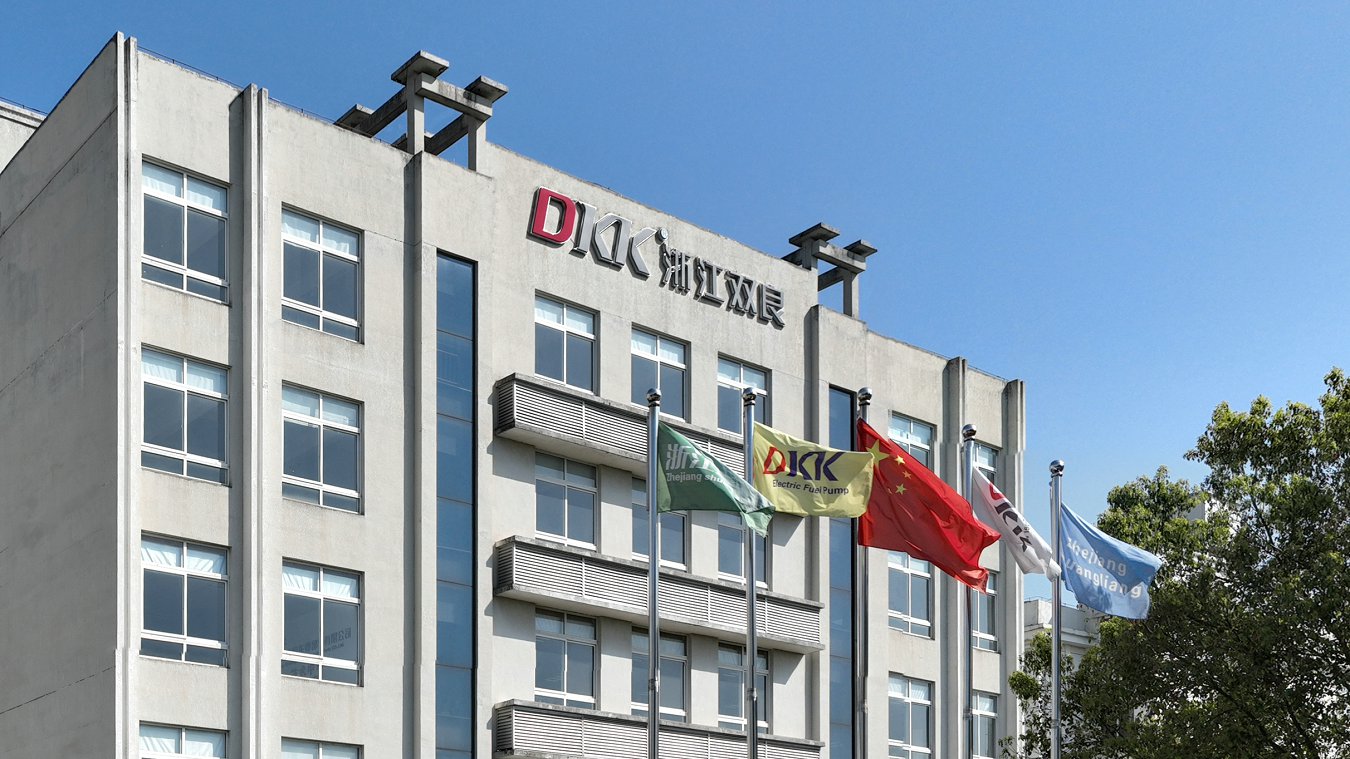 In terms of R&D, DKK insists to follow the international industry standards, to complete development and verification, and apply the efficient and secure information management system. Rely on our strong innovation ability, we have obtained more than 70 authorized Invention and Utility Model Patents.

In terms of Engineering, DKK is committed to exploring the innovative application of leading technologies, update and improve automatic production lines. Taking industry 4.0 as goal, and fully engaged in construction of Automation, Informatization and Intelligence.
In terms of Quality, DKK set up an independent laboratory in house with covering area of 1,000㎡, and equipped with advanced facilities and mature skills. While establishing comprehensive verification capability and quality control system, the quality of products is guaranteed in each production link, each product produced by DKK will be automatically judged by the testing equipment that calibrated by professional organization, only qualified product will be permitted to leave the factory.
In terms of Manufacturing, DKK continuously introduce internationally advanced manufacturing equipment, the accurate and orderly operations throughout the production links, to ensure the Safety, Controllability and Efficiency of each process.

In terms of Human Resources, DKK has gathered around 380 dedicated people as 12 efficient operation departments. From product selection to R&D, from manufacturing to after-sales service, we are surefootedly building a platform for customers, employees and company to cooperatively benefit, to be an active participant and builder of social modernization and harmonious development, creating value for the society.
From embracing technical challenges to discovering new life, from the ultimate pursuit of product detial to unlimited scenery on the road, DKK keeps making progress all the way in the journey, carrying the pursuit of reliable quality and excellent service. We will stay together with all of our customers, to build a glorious future!